Thank you for Requesting a Quote from us today!
We will respond to you quickly.
Simply email us to let us know what you are trying to achieve. We recommend that you ask us questions; for example, "How many people could we fax a message to in the Area of our choice and how much would it cost"?
We will reply quickly! Once we establish contact with you we can go through all of your concerns, answer all of your questions and get your message out soon after that.
You will prepare your message (we will assist if necessary) which can be sent to us in an email and when we have your final approval we will put it in front of the agreed upon number of people within the required time frame.
It's that easy!
Click here now, to request a quote...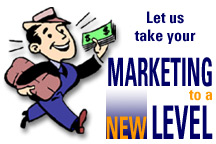 For more details about how IBMCO will help you
achieve greater success, email us or see our FAQ section.